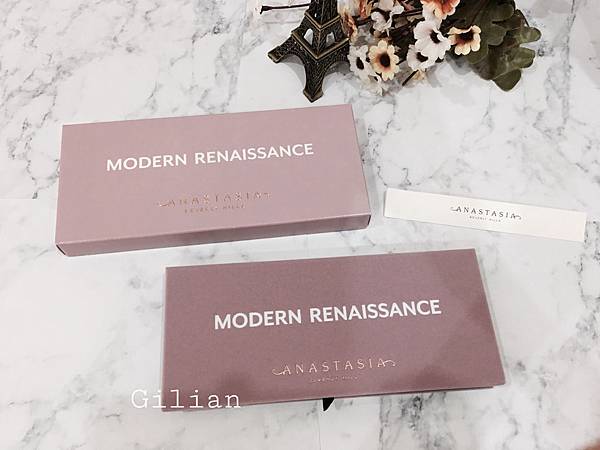 It's been long time since I updated my blog. I've been caught up in unexpected stuffs and yeah I'm settling them now.
Today i'm gonna share with you guys about my favorite eyeshadow palette -->
Anastasia Beverly Hill Modern Renaissance Eye Shadow Palette
It's from Cult Beauty website and I received it in 2 weeks after order made.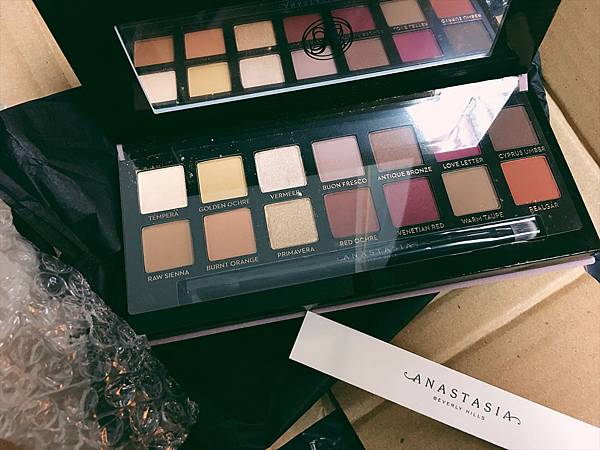 When I unboxed the package, I was shocked as I saw the excess powder outside the packaging T..T
Luckily the eyeshadow was complete and in a good condition. I think the packaging should be improved as they only used a thin plastic and cardboard to wrap the palette.
Anyways, the combination of color is super prettyyyy!!!
I bought it because of being attracted by the swatches seen from the web. The palette can be used to create brown, pink tone and even burgundy eye makeup.
Let's look at the casing of the palette↓↓↓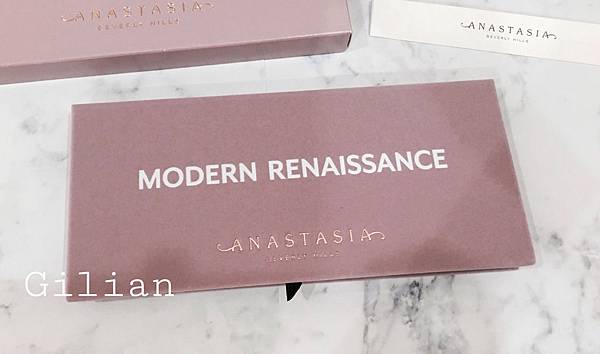 The surface is fury and it easily gets dirty. You have to be more careful when using it. There's magnetic lock and a piece of mirror. The whole design is my cup of tea
❤️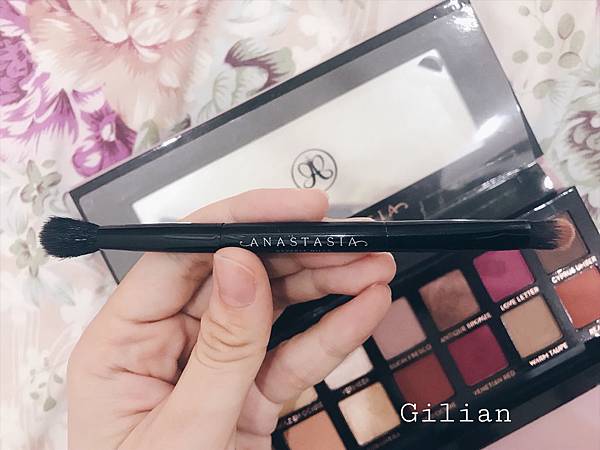 It also includes a 2-way brush. The quality is good as the brush is soft but I don't really need to use it.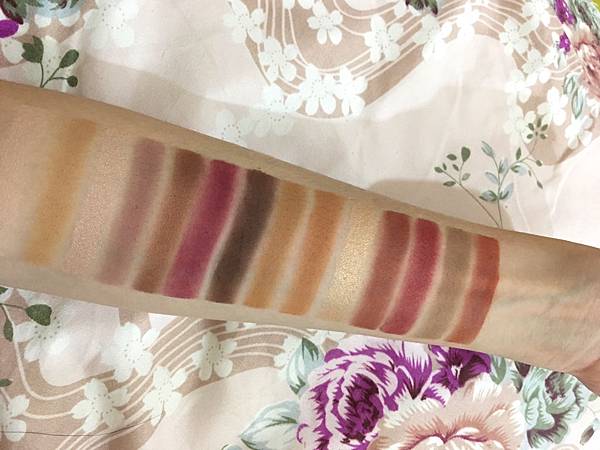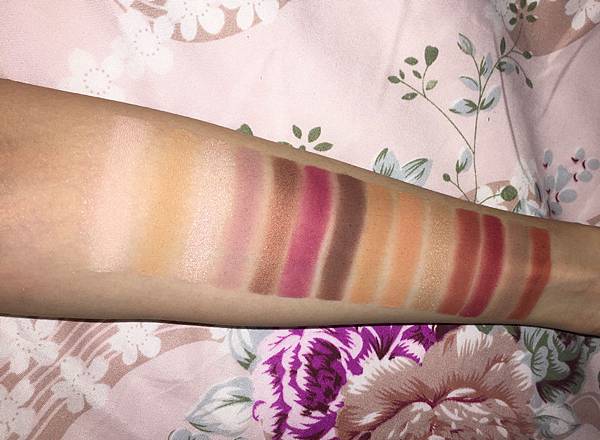 Velvety beige which is suitable for base
Shimmery pearl color for highlighting
Raspberry pink
(it looks more like purple lol)
Dark coffee, can be used as eyeliner
Look alike as Love Letter but it has a lil darker shade
Brick brown, suitable for autumn makeup look
👀MAKEUP LOOK👀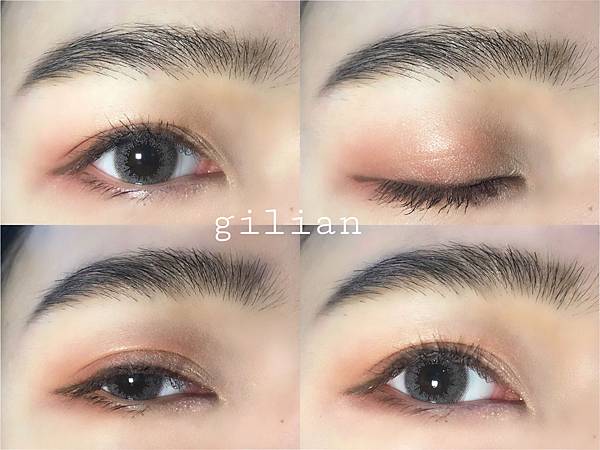 Brownish Daily Eye Makeup
This eye makeup look is suitable for going to class or work.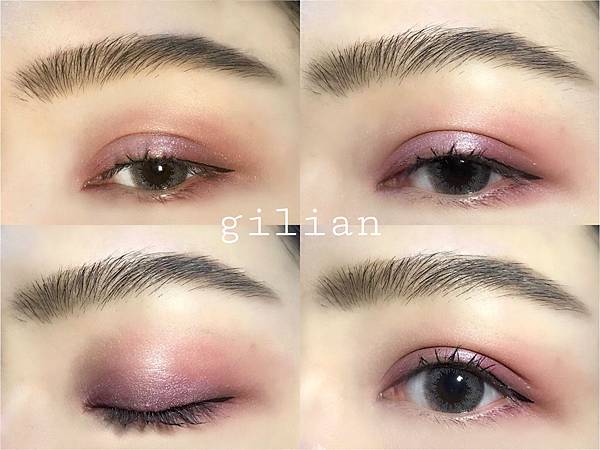 You may create this look for attending dinner or date. I've used Vermeer to highlight the middle of my eyelids.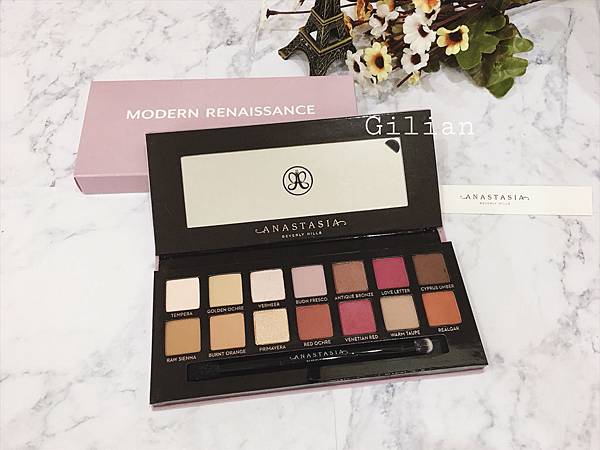 - Niceee packaging
- Long lasting
- Easily to blend on the eyelids
- Create different eye makeup looks
:( Quite powdery
:( The matte shadows are a bit dry
:( The packaging gets

dirty

easily
Pigmentation: 💜💜💜💜
Packaging: 💜💜💜💜
Price: 💜💜💜
Value for money: 💜💜💜💜
This palette only costs me 27 pounds (it's not even RM200) from Cultbeauty as there is a discount.
However, ABH is available in Sephora now.
That's all for my thoughts of using ABH palette. This's really my top favorite eyeshadow palette for long time <3
❤
Thank you for reading~
❤
I'll be coming out with more different topics of posts. Please stay tuned ^^
ABH Modern Renaissance Eye Shadow Palette
💌FOR MORE INFO OR ENQUIRIES💌